Guide for setting VLANs for IP phones and computers
Topology
Devices used in the testing
• VLAN router with DHCP : Mikrotik VLAN router
• IP phone : Cisco SPA303
• Computer : Windows XP, Apple Mac 10.7 (Mavericks)
Main purpose
IP phones will always obtain IP addresses of 10.10.100.x with voice VLAN ID 1000, and the computers connected to the phones will obtain IP addresses either 192.168.123.x with data VLAN 123 or 192.168.124.x with data VLAN 124, depending on the switch ports they are connected to.
This guide includes how to set up the following devices
• SMCGS10P
• IP phone (Cisco SPA303)
How to set up SMCGS10P
1. Create VLANs using "Add New VLAN" button.

2. Change port settings.
3. Enable Voice VLAN
4. Set OUI
5. Go to LLDP->LLDP-MED
6. Click "Add New Policy"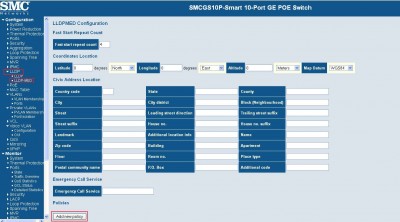 7. Add a policy as shown below, and click "Save"
8. Scroll down the web page, and check the ports that will be connected to IP phones, then click "Save".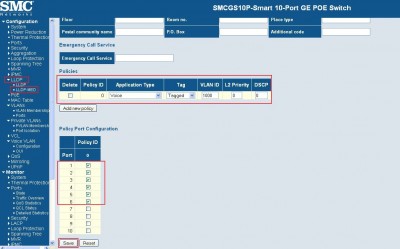 How to set up IP phone
1. Disable VLAN on your phone if it is enabled (it is disabled by default)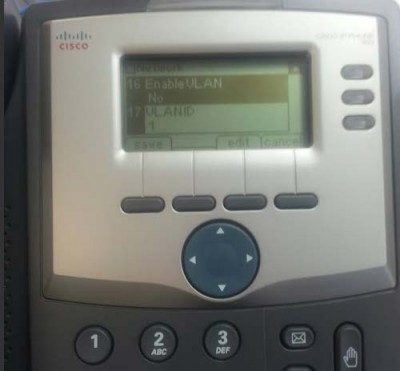 2. Ensure LLDP-MED is enabled (it is enabled by default
)